News & Articles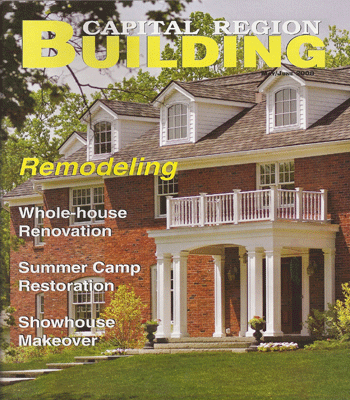 Chuck Sano Renovations has been featured in the May/June 2008 issue of Capital Region Building magazine. The publication featured an article detailing a whole-house renovation undertaken by Chuck in 2004. This project entailed the transformation of a 2500 sq. ft. center hall colonial in Albany to a 7000 sq. ft. home, including complete 2-story additions to each end of the original structure. Working closely with the homeowners, Chuck respected their wishes to maintain the original home's history, character and charm while, at the same time, updated and made the changes they envisioned to reflect their lifestyle. All photos provided in the magazine article are copyright of Randall Perry Photography.
Click Here for more pictures of the home in this article.
Click Here to read the article.
Click Here for more customer testimonials.